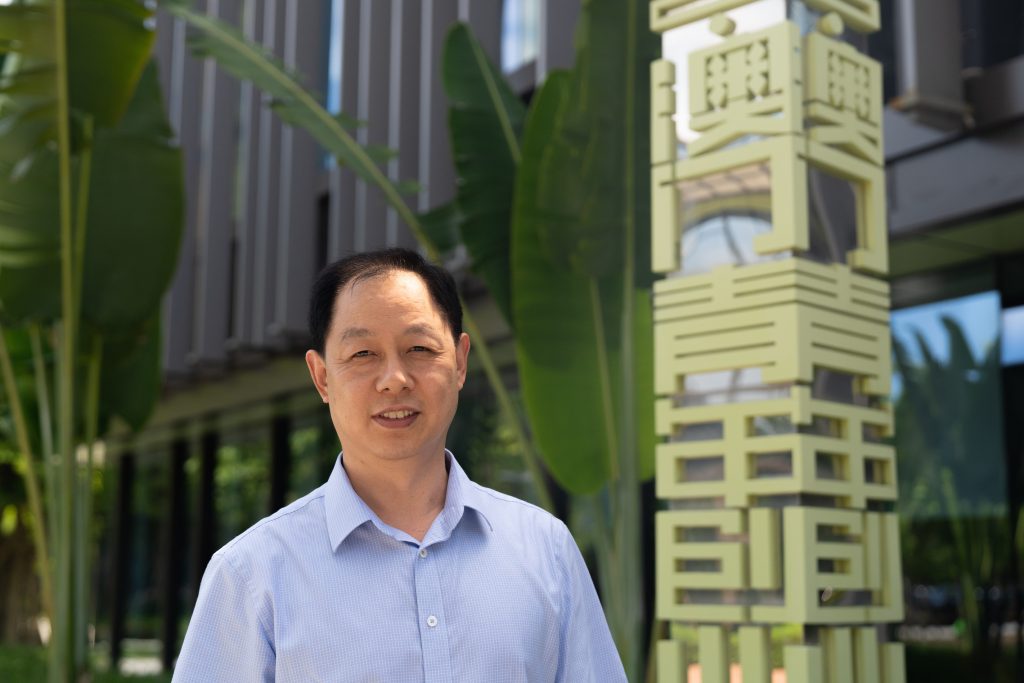 Interview with Inno Valley HQ General Manager Xu Mu
Hengqin Record sat down with Xu Mu, General Manager of HQFI Innovalley Incubator Management Co., Ltd to discuss how the Valley HQ operates and who can get help there. This is part one of the interview, with part two to follow next week.
Inno Valley HQ, also known as the Macau-Hengqin Youth Entrepreneurship Valley, is a innovative industrial base and talent accumulation center for Macau and Mainland Chinese youth – as well as foreigners with Macau One-Way Permits – who want to start their own ventures.
It provides venture capital investment, a business incubator, business services and other top-grade resources and advanced support facilities for youth to launch their ventures.
Hengqin Record: What made your company decide to set-up a place like Inno Valley HQ in Hengqin?
Xu Mu: Let me start with an introduction of our parent company, Hengqin Financial Investment Co., Ltd (HFI), which is a state-owned comprehensive financial institution founded with the hope of using finance as a tool to support the development of all industries in Hengqin. We aim to promote cooperation between Guangdong, Hong Kong and Macau and advance the diversification of Macau's economy.
The Administrative Committee of Hengqin New Area attaches great importance to the cooperation between Guangdong, Hong Kong and Macau. Through HFI, the Administrative Committee has created this platform, the Inno Valley HQ. An important mission of this platform is to promote cooperation between Guangdong, Hong Kong and Macau, especially to promote Macau's moderate economic diversification. This is one of the Valley's critical functions and also an important initiative of the free trade zone.
Our key task is to encourage cooperation within the Greater Bay Area and to build a space of innovation and entrepreneurship for youngsters from the two SARs, especially from Macau.
The Inno Valley HQ was officially launched on 29 June 2015 and we have just celebrated the third anniversary. In the past three years, Inno Valley HQ has incubated over 180 startups, of which 162 are from Macau and Hong Kong, accounting for nearly 60 percent of the total.
The sources of our projects are varied. First of all, we have established cooperative relations with various government agencies and associations in Hong Kong and Macau, including the Economic Bureau of the Macao SAR (DSE), and signed some cooperation agreements. There are also projects directly recommended by government agencies. For example, we give the DSE 10 quotas of direct admission every year. They can refer 10 Macau projects to INNO Valley HQ and enjoy our support policies without other procedures needed.
In the meantime, through news media, including our own outlets, we are actively recruiting ambitious youths from Macau and Hong Kong to come to INNO Valley HQ and launch their own ventures. The application is very simple. Once we have reviewed and approved their applications, they can move directly in.
HQR: Are the startups limited to the seven pillar industries of Hengqin? What kind of businesses can apply for a place in the Inno Valley HQ?
XM: We have some preferential policies for startups from Macau. For applicants from the mainland or returning from overseas, we require their projects to be within the seven major industries of Hengqin, but due to Macau's special conditions, we have lower thresholds. I sincerely hope more youth talents from Macau and Hong Kong will come to Inno Valley HQ. It's a great platform for mutual exchange and learning for them and the overseas returnees. Through this opportunity, they can develop a deeper understanding of the mainland and a more comprehensive view of entrepreneurship.
Back to the HFI – why is HFI, a financial investment company, operating an incubator? The reason is simple: capital is a vital support factor in the beginning stages of a business. What a startup needs the most is talent, as well as capital.
HFI hopes to leverage its financial resources to build a healthy financial ecosystem, so that young entrepreneurs can receive capital support from the very beginning and all the way through the development of their ventures.
For example, in the initial stage we can offer angel investment funds. Larger financial resources such as venture capital funds, industry investment funds and VCP are also available. We strive to offer funds and support at every stage of their business. Therefore, I believe HFI is an ideal operator for an industrial park or entrepreneurial platform in Hengqin.
Our platform is open, with mutual exchanges and help. We welcome people from all over the world to innovate and establish their ventures. The Inno Valley HQ has an inclusive atmosphere, which echoes the integration of the Greater Bay Area we are proposing now. And we wish to extend the integration further to the whole world.
In the next step, we will not only cooperate with governments but also go to Hong Kong and Macau to establish close ties with local young people.
We will first set up several innovation stations in Macau. Through small stations we can promote the Inno Valley HQ in Macau and interested people can have direct access to us in these stations, which function as our offices.
We are also open to cooperation with universities. For example, the University of Macau (UM) has set up a research institute here to transfer some of their lab results. There is also an achievement commercialization base, a good illustration of our cooperation with UM. I think it is a two-way exchange that benefits both sides.
Visit hengqinrecord.com next Monday 17 September 2018 for part two of this interview.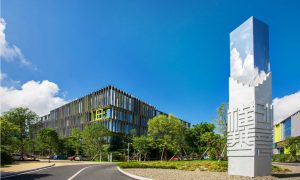 Business
The 2018 Hengqin-Macau Youth Entrepreneurship Training Camp held its opening ceremony on 26 October in Inno Valley HQ in Hengqin.
Read more »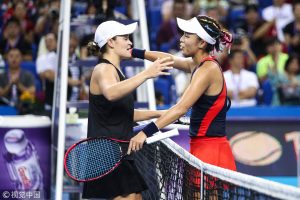 Experience
Australia's Ashleigh Barty achieved the biggest win of the year after taking out the 2018 WTA Elite Trophy Zhuhai at Hengqin International Tennis Center on Sunday.
Read more »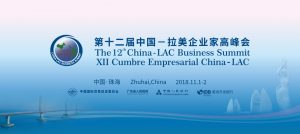 Society
The 12th China-LAC Business Summit was held at the Zhuhai International Convention & Exhibition Center in Shizimen Central Business District from 1 to 3 November.
Read more »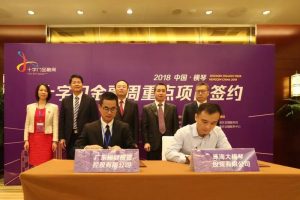 Society
Guangdong-Macau Cooperative Development Fund Management Co. will invest RMB2 billion to ensure completion of Hengqin Science City Phase I by 2021 and the inception of Phase II.
Read more »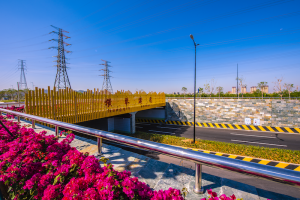 Society
Trial operations of the submerged Hengqin Tunnel – Zhuhai's first underwater passageway and the first sea-area composite large-diameter shield tunnel in China – commenced on 1 November.
Read more »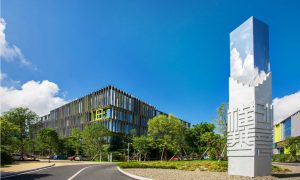 Business
The 2018 Hengqin-Macau Youth Entrepreneurship Training Camp held its opening ceremony on 26 October in Inno Valley HQ in Hengqin.
Read more »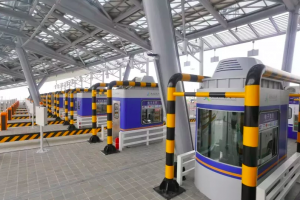 Society
On 23 October, Chinese President Xi Jinping announced the opening of the Hong Kong-Zhuhai-Macau Bridge at an opening ceremony in Zhuhai.
Read more »